Manisha M. Parekh, Ph.D., ABPP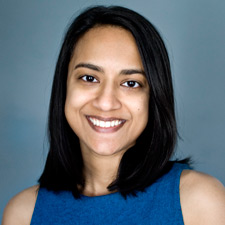 Manisha M. Parekh, Ph.D., ABPP (formerly Cavendish), the director of Horizon Psychological Services, received her doctorate in Clinical Psychology from the University of Texas Southwestern Medical Center in Dallas. She completed her predoctoral internship at Children's Medical Center and Parkland Memorial Hospital, both in Dallas. While at Children's Medical Center, Dr. Parekh provided cognitive-behavioral, supportive, and play therapy to the inpatient children and adolescents who were being treated for a wide variety of illnesses, including depression, anxiety, and eating disorders. At Parkland Hospital, she worked with adults, providing individual and group therapy, as well conducting psychological evaluations. She completed her post-doctoral work within the Virginia Juvenile Justice System, where she worked for 2 years conducting psychological evaluations with adolescents.
Prior to opening Horizon Psychological Services, Dr. Parekh worked in private practice in Charlotte, North Carolina and in Richmond, Virginia, providing psychological assessment and psychotherapeutic services to children, adolescents, and adults. Since entering into private practice in 2006, Dr. Parekh has specialized in the assessment and treatment of Attention Deficit-Hyperactivity Disorder (ADHD) in both children and adults, though she continues to enjoy working with individuals dealing with depression, anxiety, and other clinical issues. During her years of practice, she has completed hundreds of psychological evaluations and helped numerous clients meet their personal and therapeutic goals.
In addition to her clinical work, Dr. Parekh is also a divorce coach involved in collaborative divorce work and is a NC Dispute Resolution Commission certified family mediator. She has previously worked as a court-appointed parenting coordinator in high-conflict divorce situations.
Dr. Parekh is a member of the American Psychological Association, North Carolina Psychological Association, Mecklenburg Psychological Association, the Society for Personality Assessment, Association of Family and Conciliation Courts, and Charlotte Collaborative Divorce Professionals. She is a Duke University-trained health and wellness coach and is board certified as a specialist in Clinical Psychology by the American Board of Professional Psychology.