Mary Beth Bechtel, M.Ed.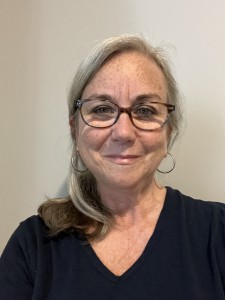 Mary Beth Bechtel, M.Ed. is an Educational Diagnostician and licensed teacher with experience educating and evaluating children (grades Pre-K to 12). She earned a Master of Arts degree in Special Education from George Mason University and an undergraduate degree in Early Childhood Education from Hood College. While earning her undergraduate degree, Mrs. Bechtel completed an internship in the Child Life Services program at Johns Hopkins Children's Center and worked as a Child Life Specialist the summer after graduation.
Mrs. Bechtel has a long and distinguished career in education. She began her 24-year teaching career in public schools in Maryland. Mrs. Bechtel taught in the international school system for years, while posted overseas with her family, but would return to working in American public schools when she was able. After leaving the classroom, she worked as an educational diagnostician from 2016 until January 2022. Throughout her teaching career, Mrs. Bechtel was a member of school problem-solving and referral teams. As a teacher, she collaborated with colleagues and parents to build relationships and provide the most effective teaching practices to best ensure student success. As an educational diagnostician, she served on problem-solving teams, consulted with parents and teachers, and, as appropriate, evaluated students to determine patterns of academic strengths and weaknesses to determine if a student had characteristics of an educational disability. Mrs. Bechtel helped develop a Response to Intervention program at her school and at the district level in Virginia. To share her vast teaching experiences, she developed a Learning Support Center to identify and support the needs of students in grades preschool through grade twelve at the American International School in Bamako, Mali. She led professional development for the staff, provided intervention to students, led child study team meetings, mentored teachers, and held conferences with parents. While living in Saudi Arabia and working for the United States Department of State, Mrs. Bechtel worked to help establish the Saudi-ARAMCO Autism Center. Additionally, she connected local government officials, business leaders, families, and educational staff with special education experts from the United States to share the latest research to benefit students with unique educational needs.
All her experiences working on school teams, teaching around the world, working closely with families and colleagues, and as a parent, contribute to her ability to conduct quality educational evaluations to support students, parents, teachers, and other educational professionals to help answer referral concerns and diagnose student learning problems.
Mrs. Bechtel has attained a wide range of professional accomplishments, including receiving the Avis Bohlen Award (American Foreign Service Association), Outstanding Teacher of the Year (Loudoun County Special Education Advisory Council), and the Most Promising Teacher Award (Hood College).