Michael Youron, M.A.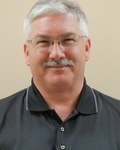 Michael R. Youron, M.A., earned his master's degree in Clinical Psychology from Marywood University in Scranton, Pennsylvania. He has over 30 years of experience working with children, adolescents, adults, and families in a variety of settings. Prior to relocating to the Lake Norman area, Mr. Youron worked in private practice 18 years, with a specialization in working with children and families, with a particular strength in working with adolescent males and their families. He has a particular interest in working with children and adolescents dealing with chronic illnesses, as well as their families. He enjoys working with families and couples. In addition, he has experience working with individuals dealing with sexual/gender identity issues.
Mr. Youron is a member of the American Psychological Association.